Oral Appliance Therapy – Denton, TX
Customized & Comfortable Treatment for Improved Sleep Quality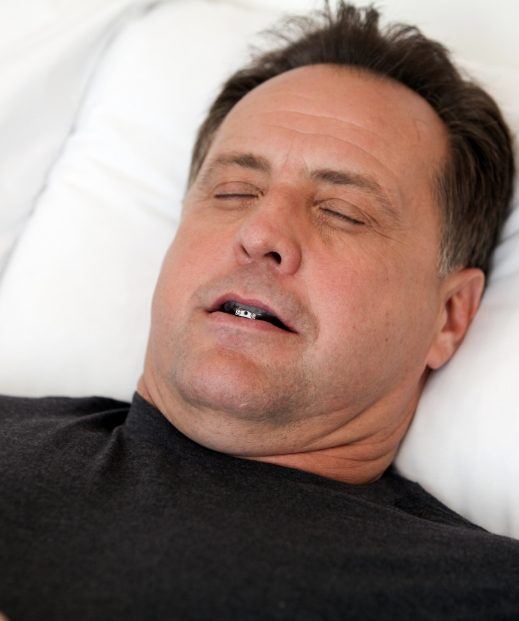 Oral appliance therapy (OAT) is a conservative and convenient sleep apnea treatment option for patients who are too uncomfortable to fall asleep with a CPAP machine. Our appliances are custom designed to fit easily in your mouth for a more comfortable approach to sleep apnea and snoring therapy. At Star Sleep & Wellness in Denton, we offer a variety of different types of oral appliances that address various symptoms to improve your quality of sleep. Call us today to schedule an evaluation to see if you could benefit from oral appliance therapy in Denton.
How Does Oral Appliance Therapy Work?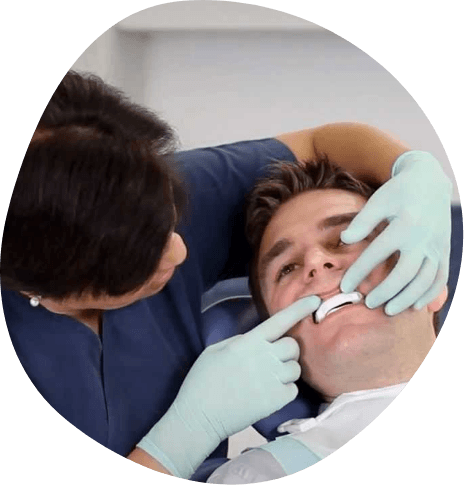 Oral appliance therapy utilizes a customized orthotic device to gently shift the airway open as you sleep. Its custom-tailored design makes it more comfortable to sleep with and keeps the soft tissues from collapsing and causing obstruction that leads to cessation of breathing. These appliances also help eliminate snoring.
Advantages of Oral Appliance Therapy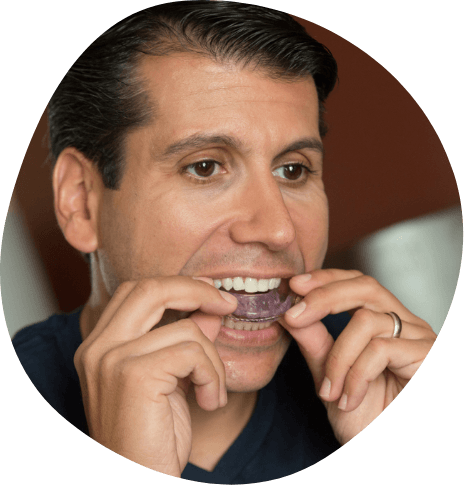 While CPAP therapy is often an effective solution for some suffering from sleep apnea, it isn't always the best option for everyone. Our sleep doctors in Denton make sure that you know all of your options. Thanks to advancements in the field, oral appliance therapy has emerged as an effective treatment and alternative to using a CPAP device. Here are some advantages that distinguish OAT from other treatment options:
A conservative and non-invasive solution
Customized orthotic devices that are comfortable to wear
Quieter way to treat sleep apnea and snoring
Easily portable for convenient traveling
Ability to sleep in any position
Prevents sinus cavity from drying out
Cost-effective treatment option
Who Could Benefit from Oral Appliance Therapy?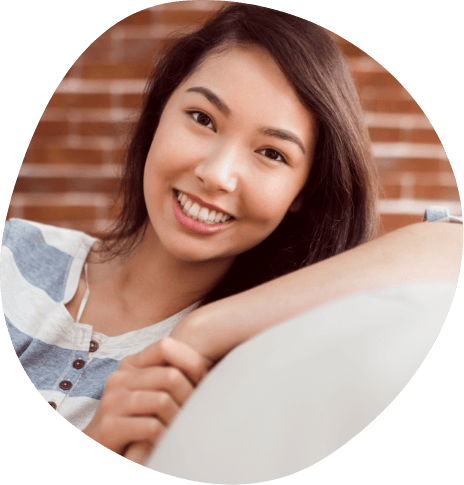 Based on our team's evaluation, we can help you determine whether oral appliance therapy would be beneficial for your individual situation. Some of the most common indicators include:
Mild to moderate obstructive sleep apnea
Chronic snoring
Signs of teeth grinding (including flattened teeth, jaw pain, lockjaw, etc.)
Non-successful CPAP therapy
Inability to comfortably sleep with CPAP device
How Can You Get an Oral Appliance for Sleep Apnea?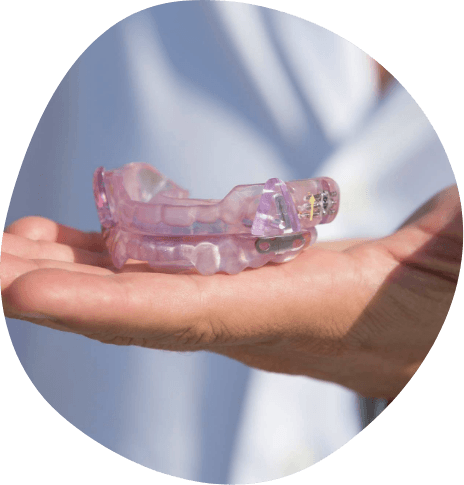 Take our online assessments to learn whether you can benefit from a professional evaluation.
Schedule a consultation with our sleep doctors in Denton.
Undergo digital imaging and diagnostic testing to determine if you need a sleep study.
Visit our in-house lab for a sleep study or use a take-home sleep test.
Our doctors will analyze data collected by your sleep study to make a formal diagnosis.
Discuss treatment options and whether you're a candidate for oral appliance therapy.
Determine what type of oral appliance you can benefit from the most.
Undergo a fitting for your oral appliance and learn how to use and care for it.
Custom-Made Solutions for Each Patient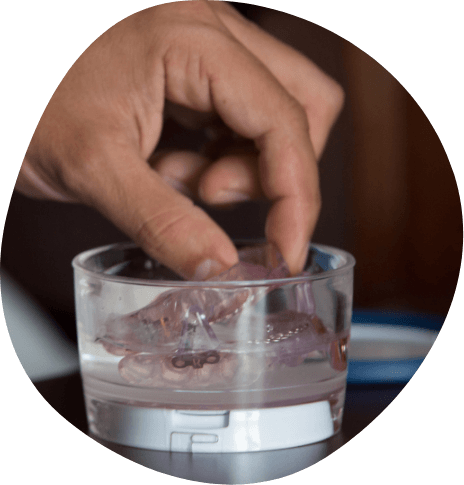 At Star Sleep & Wellness in Denton, we want you to be happy and comfortable with your oral appliance. That's why we take a personalized approach to both determining what one would work best for you and crafting it. We listen closely to your concerns and always provide high-quality appliance that are effective.
Our practice uses advanced technology, like our digital impression system, to guarantee greater accuracy and precision when crafting your device. We'll first craft a 3-D model of your mouth, which we'll then use to shape your oral appliance to aid with your sleep apnea symptoms and snoring.
Is Oral Appliance Therapy Covered by Insurance?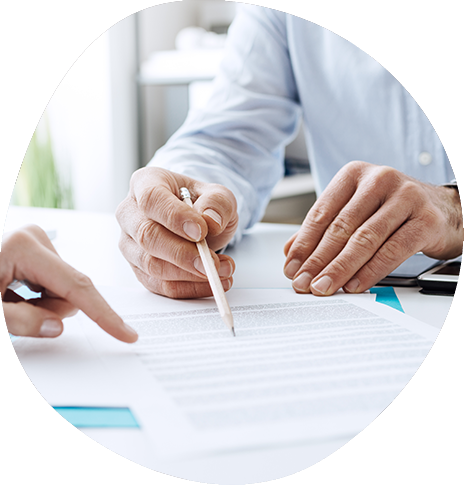 Most medical insurance plans offer coverage towards oral appliances with a sleep apnea diagnosis, but the correct documentation to show that it's a medical need is necessary for them to do so. Over 100 devices are currently FDA-approved, and our team believes in offering a variety of styles and options to make your treatment plan as customizable to your needs as possible.
Our knowledgeable insurance and financial team will submit all of the necessary paperwork and claims to your insurance company to ensure accurate and proper pre-authorization is obtained before moving forward with treatment so there are no unexpected surprises. OAT is often categorized by insurance companies as a medical device and rarely gets denied, saving you from out-of-pocket expenses.
CPAP Recall – Are You Affected?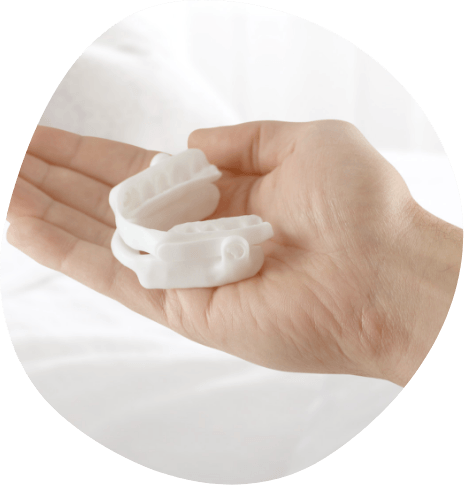 We're aware of the recent Philips Respironics CPAP device recall, and we want to make sure that anyone in Denton and the greater DFW area who is affected has effective, safe treatment to turn to. The recall is issues as a result of these CPAP and Bi-PAPs being believed to be potential health risks due to the sound abatement foam inside the devices. If you or a loved one can no longer use yours, our team is happy to help you make the transition to oral appliance therapy—just give us a call to learn how we can help.
Why Choose Star Sleep & Wellness in Denton?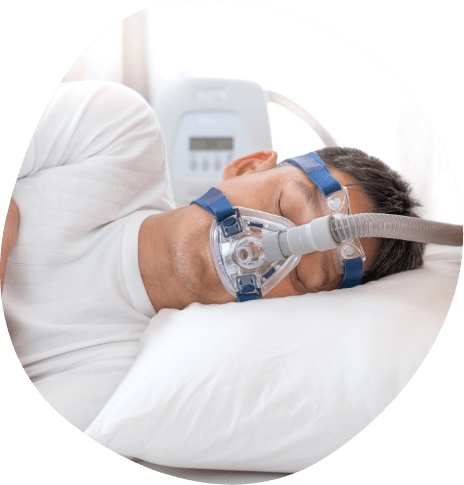 We know there are countless sleep doctors in Denton and the DFW area for you to choose from, but we promise you won't regret coming to our team for treatment! We can help you:
Avoid surgery and the use of a CPAP device
Undergo treatment with Board-Certified sleep experts
Lower your out-of-pocket expenses by maximizing your insurance coverage
Experience a whole-health approach that can positively impact your sleep quality
Experience follow-up care from trusted experts in the field
Choose the oral appliance that's right for you
Types of Oral Appliances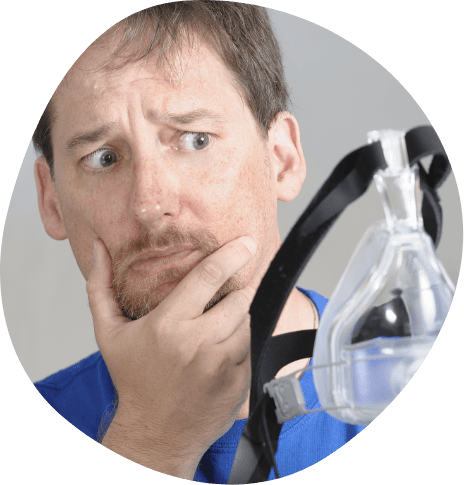 Oral appliance therapy in Denton includes the option to choose from a variety of different devices that are designed to improve sleep quality by relieving a variety of different symptoms. Our team can help you identify the best device for you and custom fit one according to your impressions so it's as effective, comfortable, and non-invasive as possible.
What we offer:
ProSomnus EVO
If you have a small mouth or would like to avoid a bulky, cumbersome appliance, the ProSomnus EVO can be great for you, especially if you're experiencing mild sleep apnea symptoms or snoring. It's metal-free and is a single layer, making it easy to clean and maintain. It also comes with replacement pieces, so you don't have to fret if it becomes damaged.
SerenaSleep Elevate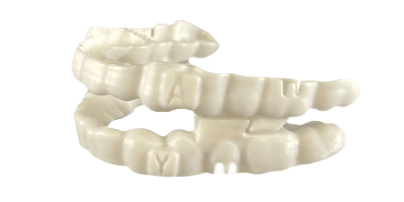 Our SerenaSleep Elevate oral appliance is customized for your comfort. It's a patented design that's durable and safely crafted using medical-grade nylon. These high-quality appliances have a minimal profile and can provide great success when worn nightly, especially to correct any mandibular advancements.
ProSomnus IA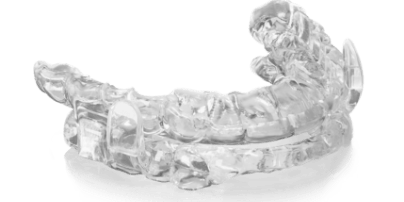 The ProSomnus IA is one of the most popular designs offered by this brand. It offers support for both snoring and sleep apnea cases. With a simple and sleek design, it offers maximum comfort and noticeable results.
ProSomnus PH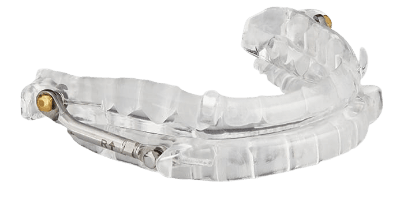 If you have Medicare and don't want to undergo CPAP therapy, our ProSomnus PH design may be an excellent choice for you. It has a slim, smooth shape that allows for comfortable wear and ease of use, helping it tackle even the most affecting symptoms of sleep apnea. Because it contains Herbst hinges, it also includes lip shields to protect your soft oral tissues.
ProSomnus CA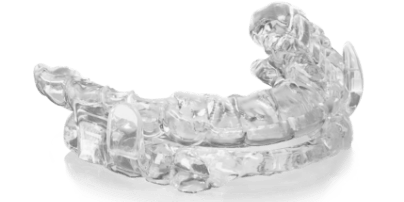 The ProSomnus CA has virtually no design limitations, like asymmetrical archforms or manufacturing variances, allowing for precision and optimal results. It's the first device created by ProSomnus using proprietary technologies to allow precision advancement.
Respire Pink Herbst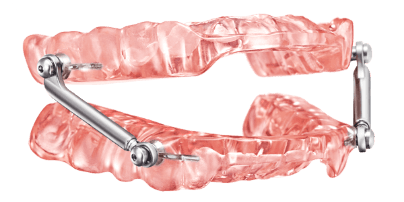 The Respire Pink Herbst appliance is great for treating snoring and sleep apnea, especially if you have a small mouth. This is because the device can be adjusted vertically and laterally to make it more comfortable to wear.
The OASYS Oral/Nasal Airway System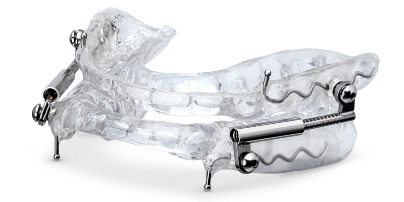 The OASYS Oral/Nasal Airway System is a great treatment for sleep apnea. It includes a nasal dilator and jaw repositioning system that relieves breathing problems located within the nose and throat. It's also ideal for denture-wearers.
Panthera D-SAD Sleep Appliance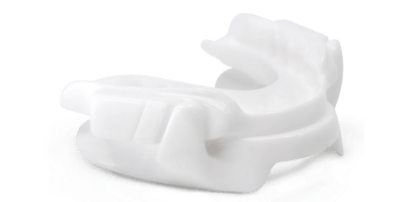 The Panthera D-SAD Sleep Appliance is FDA-approved and made from biocompatible nylon. It helps treat snoring and symptoms of sleep apnea, and because it requires maximum retention, it's often recommended for people with mouths that have certain anatomical characteristics.
Somnomed Avant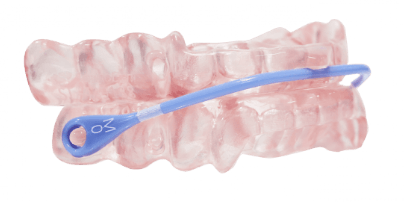 The Somnomed Avant is a metal-free oral appliance that has the best design and fit for treating sleep apnea. It's the first milled device with an outer layer, but it contains a softer inside to ensure your comfort. It's made from high-quality nylon and is used to gently shift the mandibular forward until it reaches its ideal position.
Somnomed Herbst Advance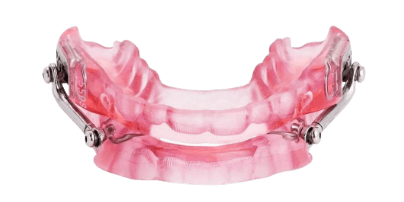 The Somnomed Herbst Advance is considered the most comfortable oral appliance on the market thanks to its ease of vertical and lateral jaw movement. Whether you suffer from symptoms of obstructive sleep apnea, grind your teeth, or snore, this device is great for you.
SomnoDent Flex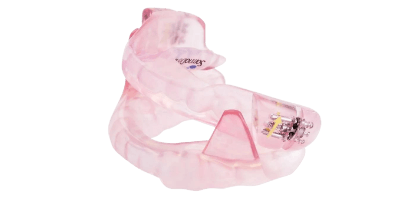 The SomnoDent Flex appliance offers exceptional comfort and relief from symptoms that affect your quality of sleep. The SMH BFlex material prevents odors from developing, and the internal layer offers a soft and comfortable feel while you sleep. Because it only requires minimal adjustments, it's a great option for patients with dental restorations, like crowns or bridges.
Prosomnus (PH) EVO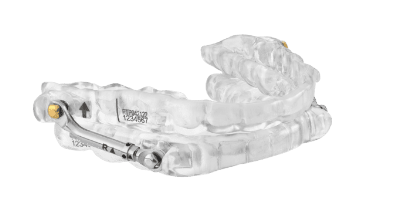 The Prosomnus (PH) EVO is an oral appliance that is great for patients suffering from sleep apnea and snoring. Its FDA-approved design uses mechanical hinges that reposition and stabilize your jaw to prevent obstruction of the airway. It's smaller than the Prosomnus EVO and doesn't take up as much room within the mouth, and it's fabricated using one piece, allowing it to maintain its fit.
Prosomnus EVO Select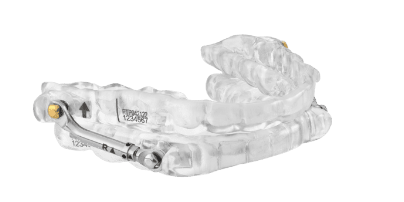 The Prosomnus EVO Select is similar to the Prosomnus EVO, but it's 20% less bulky, making it more comfortable and less cumbersome to sleep with. It's flexible and metal-free and is great for both sleep apnea and snoring.
Thornton Adjustable Positioner (TAP®)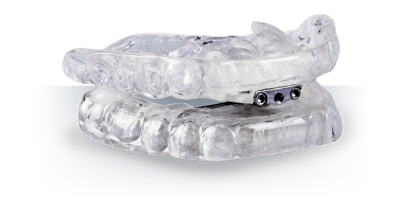 The Thornton Adjustible Positioner is customized to be fully adjustable for maximum relief of sleep apnea symptoms, including snoring. It features Herbst appliances and is a great option for those with Medicare.
SnoreHook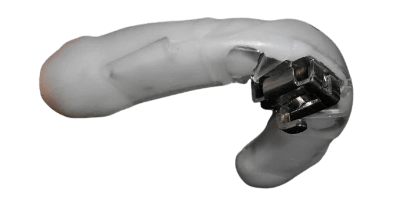 If snoring is the main culprit of your sleep interruption or impacting the rest of your household, the SnoreHook appliance may be perfect for you. It can be hinged at the sides, front, or palate and the mandible can be advanced out over the front teeth. It keeps its adjustment setting even once you remove it from the mouth, which is a great benefit of this device.
AveoTSD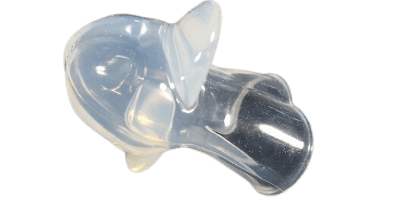 Even the most persistent chronic snorers (as well as those with sleep apnea) can benefit from the AveoTSD. This appliance provides maximum comfort and keeps the tongue forward while you sleep so it can't relax and obstruct the airway. It can lead to tongue fatigue, which is why it's often only recommended if you're undergoing orthodontic treatment.